We work with taste!
Our company is a sentiment of being pioneer in India.
---
Austin is envisioned as a pioneer of food processing in India. Our production facility housing storage of raw and finished goods, state of the art hygiene conditions and modern technology production line are concentrated to a specific task of providing products that are reliable, better yet profitable. We bring years of experience with our skilled team and assure customer satisfaction.
---
---
Services assured at Austin

---
Microbiological Sterilization
---
Microbiological stability and hygiene is deeply integrated into our products by heating closed container of can and glass jar to extremely high temperatures. This ensures longevity and sterile quality assurity of our products at Austin.
---
No added Preservatives
---
We take great pride in providing the benefits of unadulterated food to our clients. At Austin, it is our duty to remove any harmful supplemental matter that doesn't belong on our plates, nothing below absolute best quality is accepted
---
Hygenic Processing Plant
---
We take utmost notice of the hygiene state of our processing unit. Regular pest disinfections along with daily cleaning of all the equipment is carried out by our skilled hygiene maintenance team. This defines our top of the line quality standards.
Fundamentals of food enlightened...
We value quality at every stage of food interaction
---
We are very pleased to offer the best quality processed pulses, vegetables, fruits, ready-to-eat and cooking pastes. At Austin, we provide our customers with variety of choices for their packaging options. There are no other options offered in quality besides the best at Austin Foods.
Austin boasts processing lines of machines made of stainless steel equipped with proper check and measure system to prevent any non-food grade item from making its way into the food containers. In order to keep raw material fresh until processing it, we have a cold storage area to keep all the raw material sanitized while being prepared for processing. Ideal in-house forensic lab fully equipped to perform all the necessary tests on food products. Modern technology instruments are operated by our skilled Laboratory experts. An in-house storage area is maintained by our storage handling team. The packagings are docked and loaded from this area.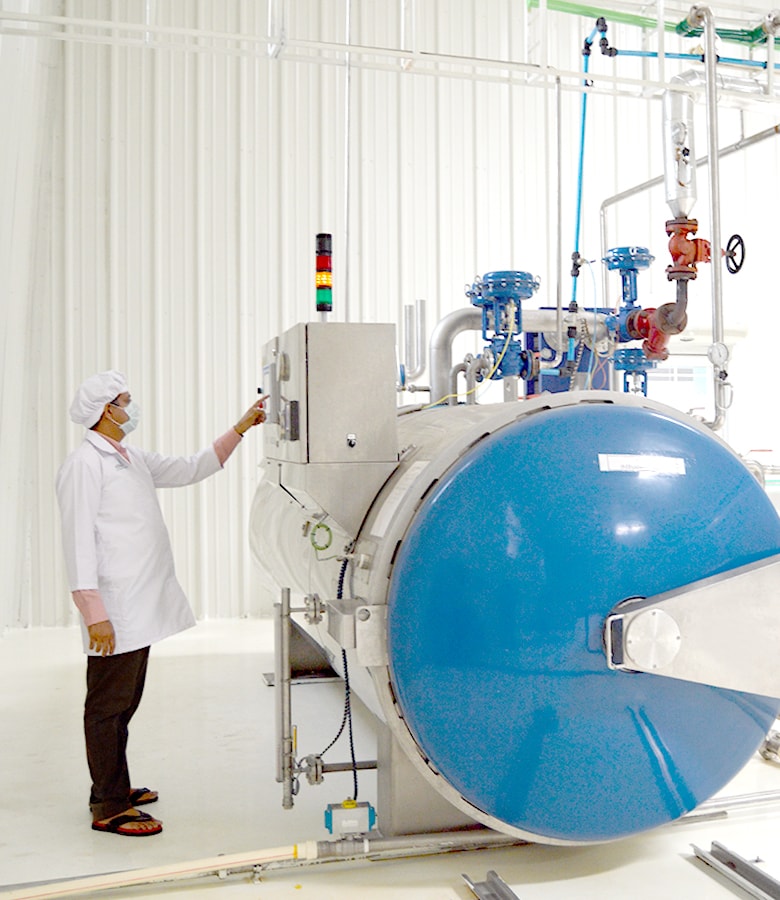 Before you open the can,

Things that

we do.
---
In order to achieve long term microbial stability in foods, it is necessary to inactivate the highly heat-resistant bacterial spores. Hence, high temperature range of 120-150 degree Celsius which are well above the boiling point of water is achieved by using water (or steam) under pressure in specialized equipment.
Austin uses 'in-container' sterilization process. The cans, jars or other containers are filled with foods and sealed.The packed containers are then heated by using water (or steam) under pressure until heat penetrates the product through the container; both product and container are sterilized together.